When it comes to keeping your vehicle in tip-top shape, it's important to use high-quality parts designed specifically for your automobile. That's why our MINI Cooper Parts Center supplies only genuine parts to help keep your MINI Cooper performing well all around Arlington, Fort Worth, Irving, and Dallas.
Keep reading to learn about our MINI Cooper parts, then contact us at MINI of Arlington to order parts for your vehicle!
Genuine OEM Parts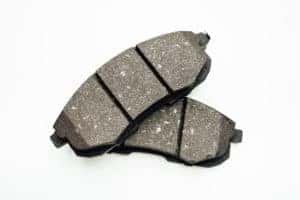 If our service technicians need to replace any parts inside your MINI vehicle, they'll use only genuine OEM parts for the job. These part types were used to originally build each MINI Cooper, and as a result, you can rest assured that the car will continue to stay in peak performance for many years and miles.
Perhaps you wish to work on your car yourself. In that case, you can browse through our collections of parts to purchase. In our facility, you'll find items like:
Air filters
Spark plugs
Valve caps
Wiper blades
No matter what you need to fix up your MINI, you're sure to find it in our parts department.
MINI Accessories
In addition to MINI parts, we have a large collection of MINI accessories available to drivers just like you. These accessories can be used to enhance the look and feel of your vehicle, and they're offered in a variety of categories.
Browse through various options like:
Exterior: MINI bonnet stripes, mirror caps, xenon headlights, etc.
Interior: floor mats, seatbelt holders, illuminated door sills, and more
Cargo: bike racks, luggage racks, roof boxes for all your equipment, etc.
Technology: USB chargers, auxiliary cables, navigation systems, and more
Advanced Tire Center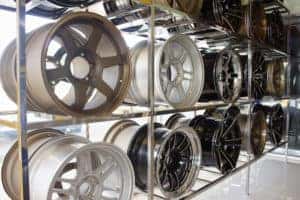 Our MINI dealer is also home to a large tire center. Here, you'll find MINI-approved tires in a variety of types. For example, winter tires are meant to be driven on snow or ice, as they have a sophisticated tread design that gives maximum grip on the road.
For every other time of year, there are all-season tires. These offer the versatility and flexibility you need for smooth handling and solid traction on a variety of road surfaces. Furthermore, you'll find performance tires, which have larger tread blocks for improved grip and stiff sidewalls for better handling. With these, you can easily take on any race track.
With different styles and brands to choose from, you'll easily find the right set of tires that are designed specifically for your MINI Cooper. Plus, our factory-trained technicians can properly install them for you, ensuring that you can safely travel anywhere, any time of year.
Order Parts for Your MINI Cooper Today
If you have any questions regarding MINI parts, accessories, or tires, don't hesitate to contact the MINI of Arlington Parts Center. Otherwise, you can fill out our Order Parts form, letting us know what items you need. We'll then let you know when they can be picked up near Arlington, Fort Worth, Irving, and Dallas.
Don't wait—order parts for your MINI Cooper today!