MINI Convertible Review

Shop New MINI Convertible Models
When the sun is shining and there's a calm breeze in the air, there's nothing better than driving around Arlington or Fort Worth in an open convertible. This MINI convertible review will explain exactly why the MINI Convertible is the perfect vehicle to cruise with in relaxation and style.
One such vehicle you could be cruising down I-20 in is the MINI Convertible. This car has lots to offer Irving and Dallas drivers, which we'll go over below.
Check out the details on this automobile in our MINI Convertible review. Then, contact MINI of Arlington to see this vehicle up close and take it for a spin.
2020 MINI Cooper Convertible Review
MINI Cooper Convertible Safety Rating
---
Distinct Design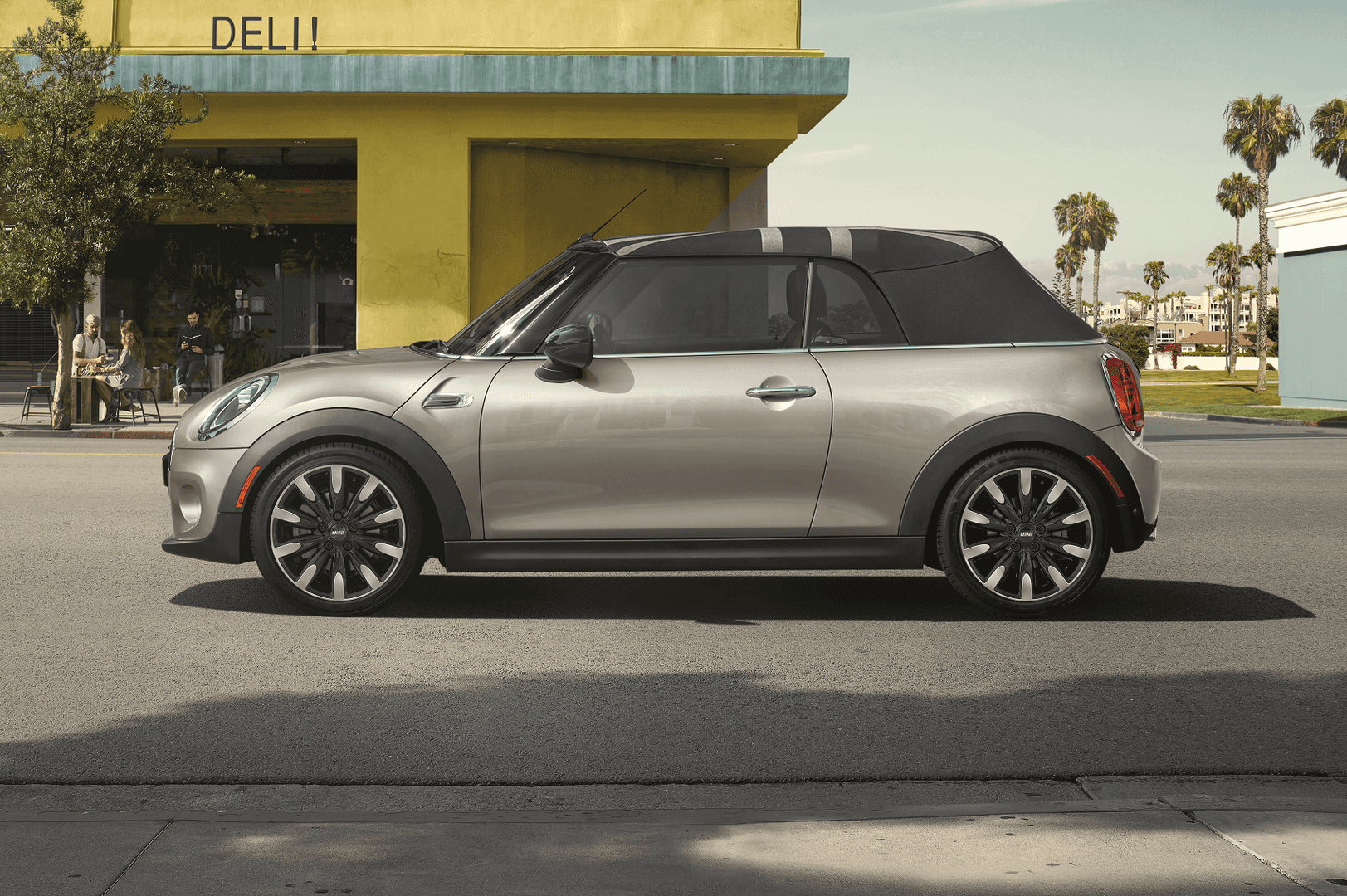 The 2019 MINI Cooper Convertible has a design that really makes it stand out from other vehicles on the road.
One of the first things you're sure to notice are the LED taillights. They come with a distinguished Union Jack design that gives a nod to the car's British heritage. Plus, they help make the vehicle's presence known better at night.
As you approach the car, you'll notice LED door projectors that sport the MINI logo. These really make getting in and out of the convertible a special experience.
The design elements do more than just make the car look good, though. They also help make your drives as convenient as possible.
For instance, the 3-in-1 convertible top can fold up quietly and smoothly in 18 seconds flat—even when driving up to 18 MPH. If you want just a bit of a breeze coming into the car, opt for the sunroof mode. This will open a small part of the vehicle, rather than having the entire top down. Plus, you can add a "MINI Yours" soft top with a unique woven Union Jack design, to really complete the model's look.
---
Cutting-Edge Tech
This wouldn't be a MINI Convertible review without a look Inside the 2019 MINI Convertible's features to enjoy, including the high-tech ones.
Apple CarPlay™ is available and lets you use your favorite mobile apps right on the car's 8.8-inch touchscreen. You can send a quick text, pull up a podcast, and more, without needing to mess with your phone while driving.
Another useful feature that's available is the navigation system. The touchscreen makes it easy to enter in a destination, while real-time traffic updates will help you get there in no time at all.
The technologies offered in this automobile can help keep you safe as well. The available Active Driving Assistant comes with Forward Collision Warning and Automatic Emergency Braking, to help prevent a collision from occurring. Plus, with the available Head-Up Display, your most essential info is displayed right in your line of sight for your convenience.
---
Spirited Performance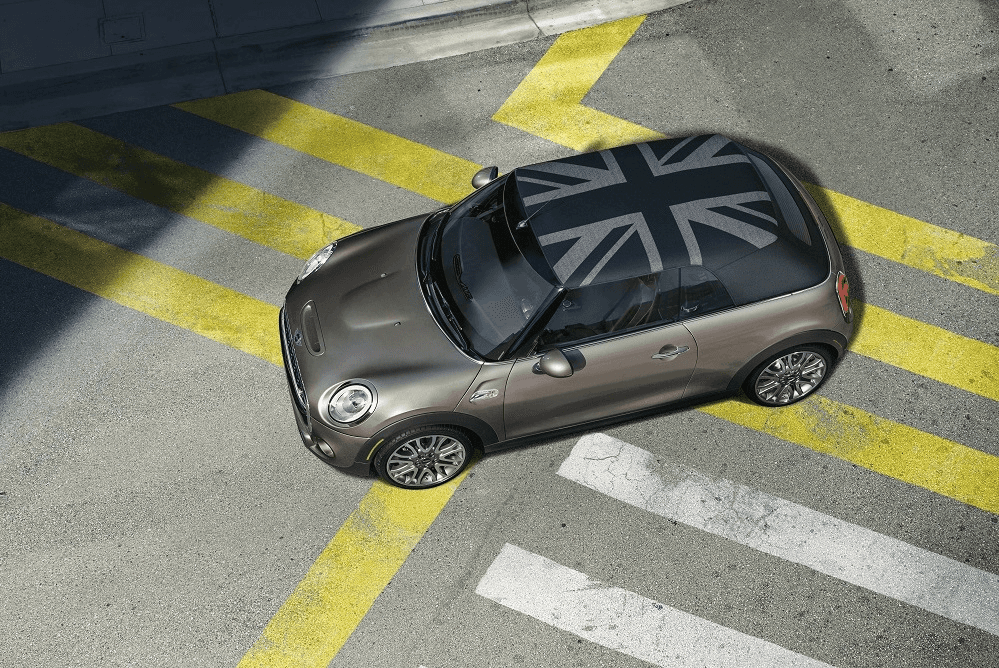 Furthermore, the MINI Cooper Convertible offers a dynamic performance, with energetic engines and agile handling.
The vehicle comes standard with a 1.5L TwinPower Turbo 3-cylinder engine that delivers 134 horsepower and 162 lb-ft of torque. If you're craving even more power, you can opt for either of these available ones:
2.0L TwinPower Turbo 4-cylinder: 189 horsepower and 207 lb-ft of torque
2.0L TwinPower Turbo 4-cylinder: 228 horsepower and 236 lb-ft of torque
In addition to having those peppy engines, the convertible delivers world-renowned handling. This is done through the MacPherson struts in the front and finely tuned, multi-link suspension in the rear.
Plus, you can fully customize your driving experience, thanks to the available driving modes. Select between Sport, Green, or Mid to get a ride that's sporty, efficient, or a nice blend of both characteristics.
---
Test Drive a 2019 MINI Convertible
The 2019 MINI Cooper Convertible certainly has a lot going for it, between its stylish exterior, feature-rich interior, and impressive performance.
If you want to get a feel for this vehicle near Arlington, Fort Worth, Irving, or Dallas, don't wait. Schedule a test drive at MINI of Arlington today!